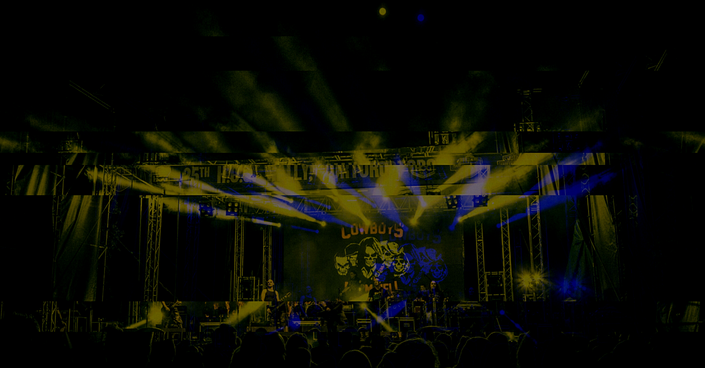 BEING IN A BAND - THE MEMBERSHIP
A monthly membership for musicians who want to build a long-term career.
In a time when the market is more oversaturated than ever, it can feel hard to break through the noise and stand out enough to capture the attention of potential fans and the music industry.

As musicians, one of our biggest struggles is to just get our music heard.
Whether that be by potential fans, the media or would-be manages, booking agents, record labels or anyone else important to the long-term success of our careers.
✔️ Are you struggling to grow your audience on and offline?

✔️ Do you feel like when you release music it falls on deaf ears or doesn't have the impact you want it to?
✔️ Do you feel like you're pouring your money (not to mention time and energy) into your project but not seeing a return on investment monetarily or growth-wise?

✔️ Do you see bands who appear to come out of nowhere, leapfrog over where your band is at and blow right the f*ck up?
There's a formula and I'm here to teach it to you.
👇 Introducing: The Being in a Band Membership!👇

This is a monthly membership designed to give musicians the knowledge and tangible action steps they need to take their band to the next level.
You'll Learn:
👉 Stop wasting time and money! It's time to learn the stategies that actually work in 2020, what is worth investing in and what isn't!

👉 Avoid mistakes I see bands making every single day that are slowing them down or in some cases, ruining their chances of ever taking their band full-time. This membership will remove the guesswork not only through education, but offering personalised support when you need it most.

👉 Stop doing it alone! It's easy to feel alone, disheartened or discouraged in this industry. With the support of myself and a private Facebook community of like-minded individuals, you will never be alone on this journey again.
And by the way, there is a formula but not a sleazy 'get followers quick' scheme! I'm definitely not about that life!
I'm all about teaching real skills to help you cultivate real fans and real opportunities! Fake stats are pointless, I want to show you how to build a sustainable career so you can eventually live off your art.
In saying that, learning the skills through this membership is going to be a hell of a lot quicker (and more fun) than spending years going around and around on the local level trying to figure it out yourself!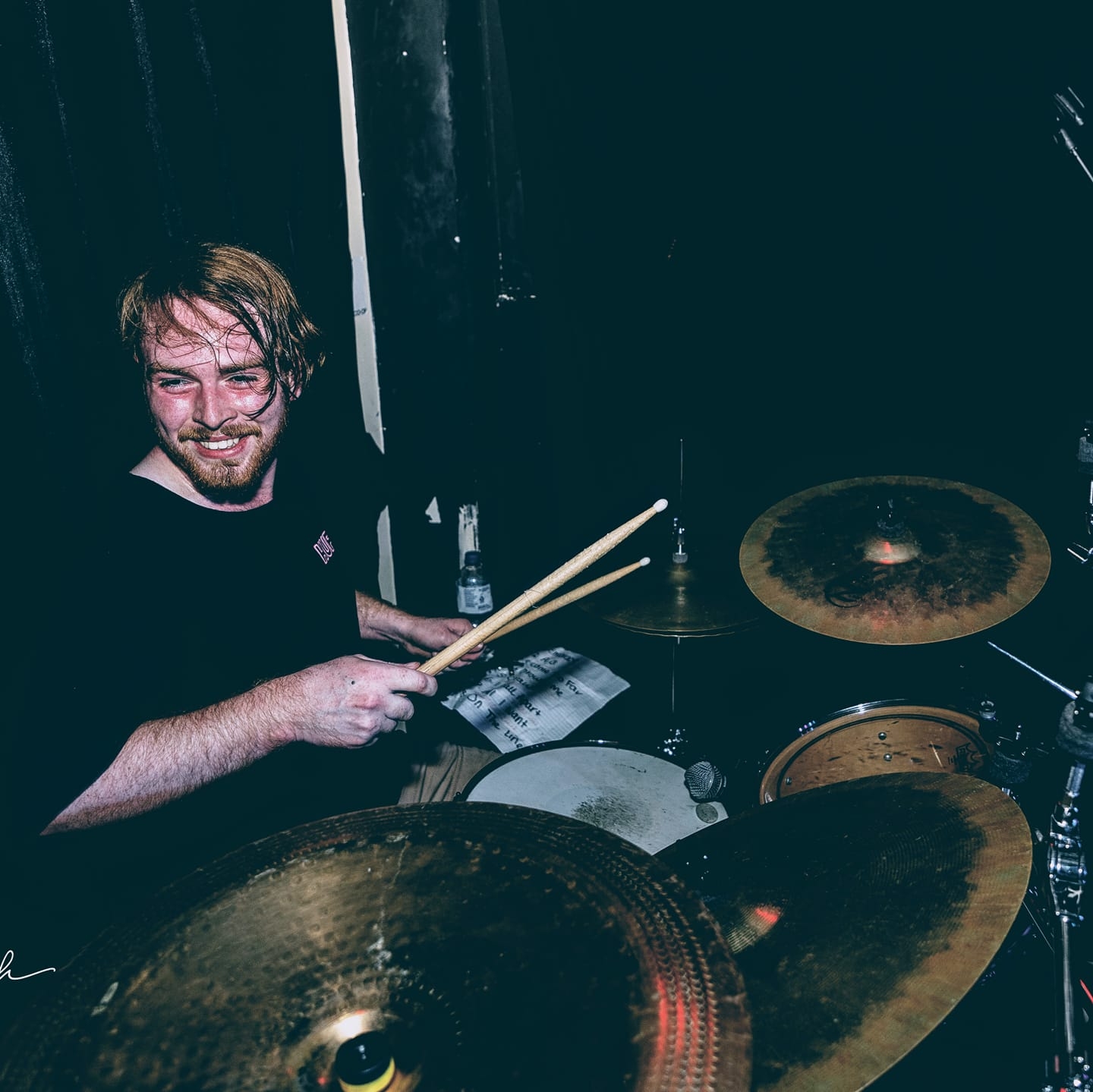 "Before the 'Being in a Band' membership I had very little to no idea on how to promote my band properly and found that more often than not I was taking a shot in the dark when it came to things such as, PR, Social Media and Marketing,
But only after a few short months of being in Monica's course I can already see drastic improvements in how I approach all of those topics mentioned above. As well as gaining a much healthier mindset when it comes to the business side of things as well.
I would wholeheartedly recommend the 'Being in a Band' membership to anyone who feels insecure or just straight-up confused when it comes to promoting and marketing your band/work and I can promise that it will hundred percent make a world of difference in only a short amount of time!!!"
- Mitchell Hand, Lucid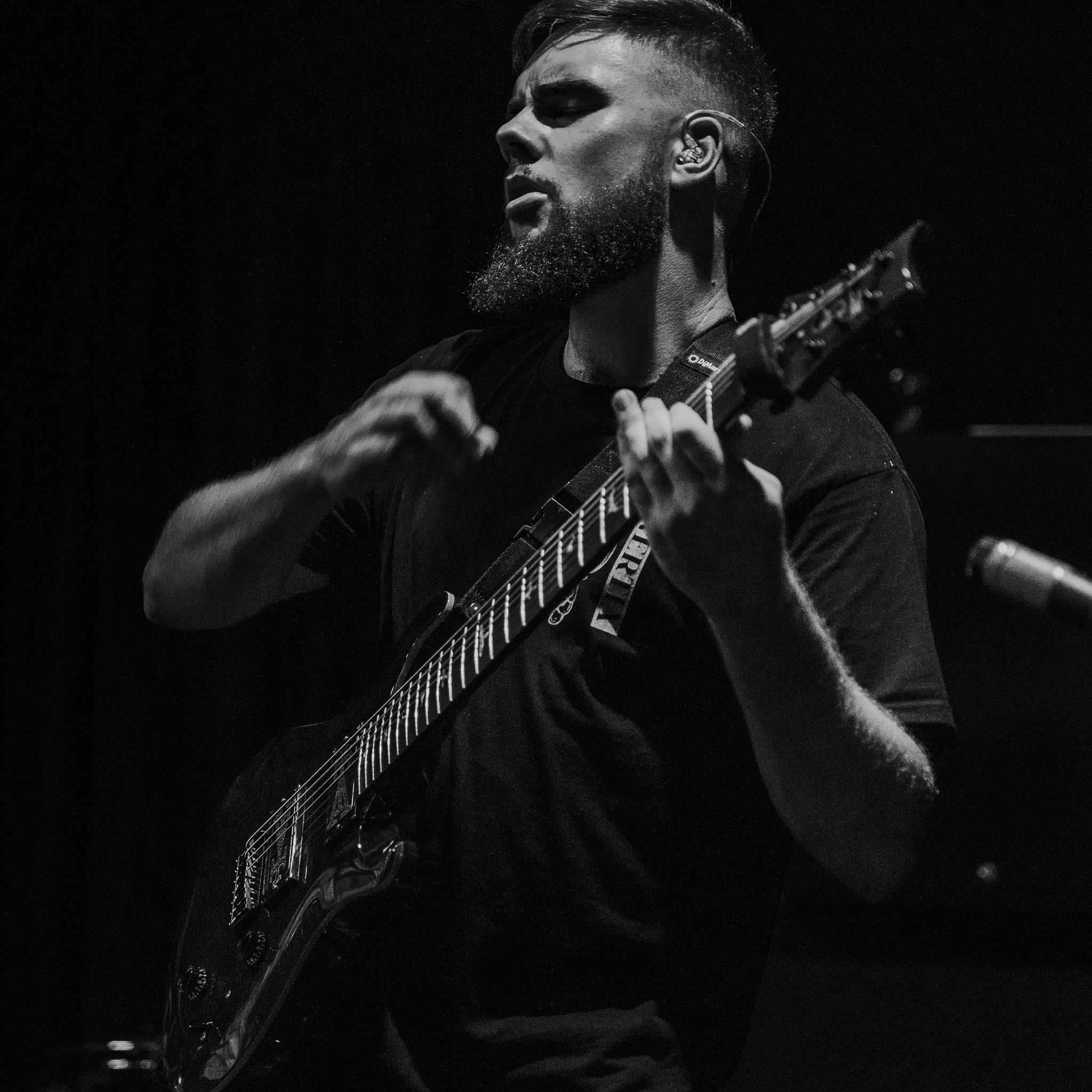 "I wanted to learn from Monica after hearing about what she does to help bands. Her attitude about this stuff is amazing and I love her no bullshit approach! Really down to earth and easy to work with 😍 100% recommend."
- Luke Denniss, Aenon

A Masterclass / Mini Course

Each month you get a new video training on a different topic from music marketing, branding, PR and media, streaming, release strategy, getting bigger shows, reaching new audiences, networking, music business, mindset and more!
These are delivered live via Zoom with replays uploaded to the portal afterwards!
All masterclasses include resources such as workbooks, checklists, templates and links accompanying them so you can take action on what you've learned straight away!
See curriculum outline below to view past and upcoming trainings!
Live Q&As
By being a member of this group, I am able to give you extra personalised support and accountability usually only reserved for private clients. Use the live Q&As to pick my brain and get the feedback and info you need right now to move your band forward.

Private Facebook Community
Get daily feedback and personalised support from myself and a community of like-minded business-savvy musicians just like you!
Discounts Off Coaching & Courses
Plus other bonuses to help you succeed!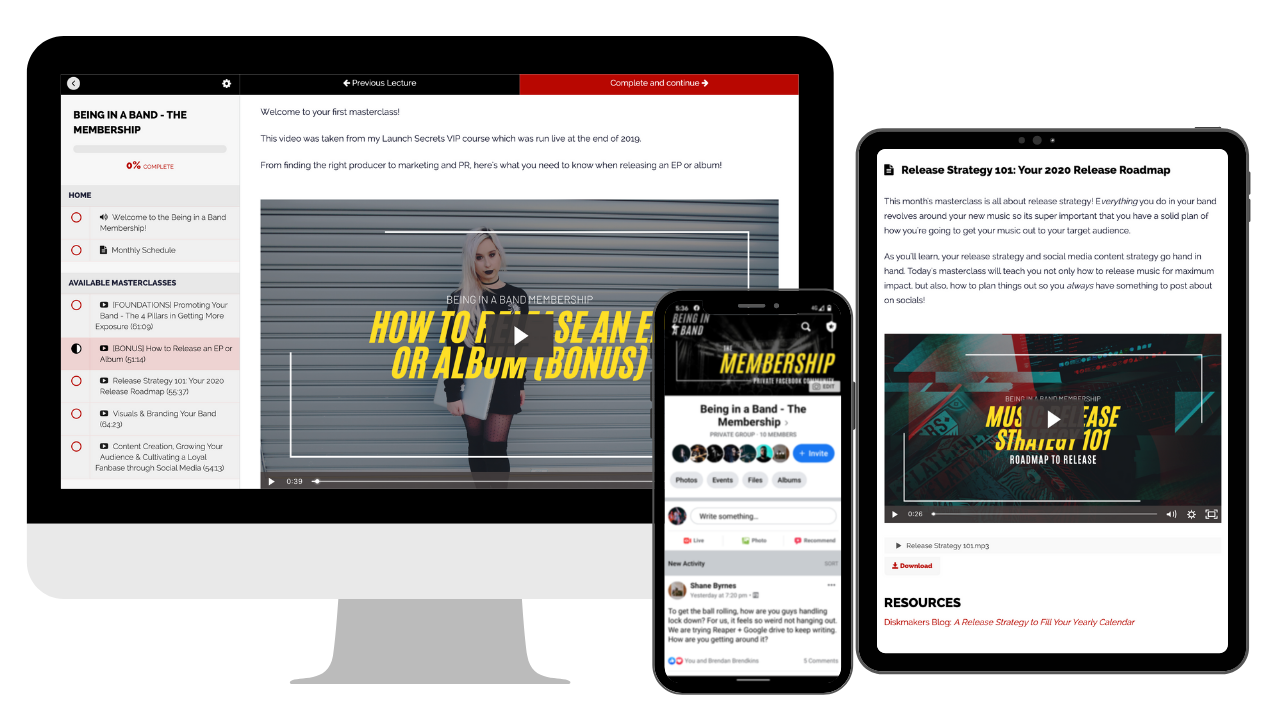 I created this membership because now more than ever, bands need to be working on their online presence.
They also need support, through education relevant to today's modern music industry as well as support not only from a strategic perspective, but also a mindset perspective.

For far too long early-stage bands have been stuck stabbing in the dark when it comes to what to do next in their careers.
Now, when it comes to musicianship and songwriting, that's on you, homie!

But when it comes to the tools and strategies to get your music out there, that's where The Being in a Band Membership comes in!
All for a low price - lets be real - for probably less than what you spend monthly on Uber Eats! 😱
Here are just SOME of the achievements the existing BIAB members have had since joining:
✔️ 50k Spotify streams for new single in ONE WEEK
✔️ 1 million Spotify streams total
✔️ Playlisted on Spotify Editorial playlists
✔️ Signed to the biggest rock/metal booking agency in the country
✔️ Won a SA Music award
✔️ Signed to management
✔️ Label offers
✔️ Charted on iTunes
✔️ Got first brand endorsement
✔️ Hired as an intern for a respected agency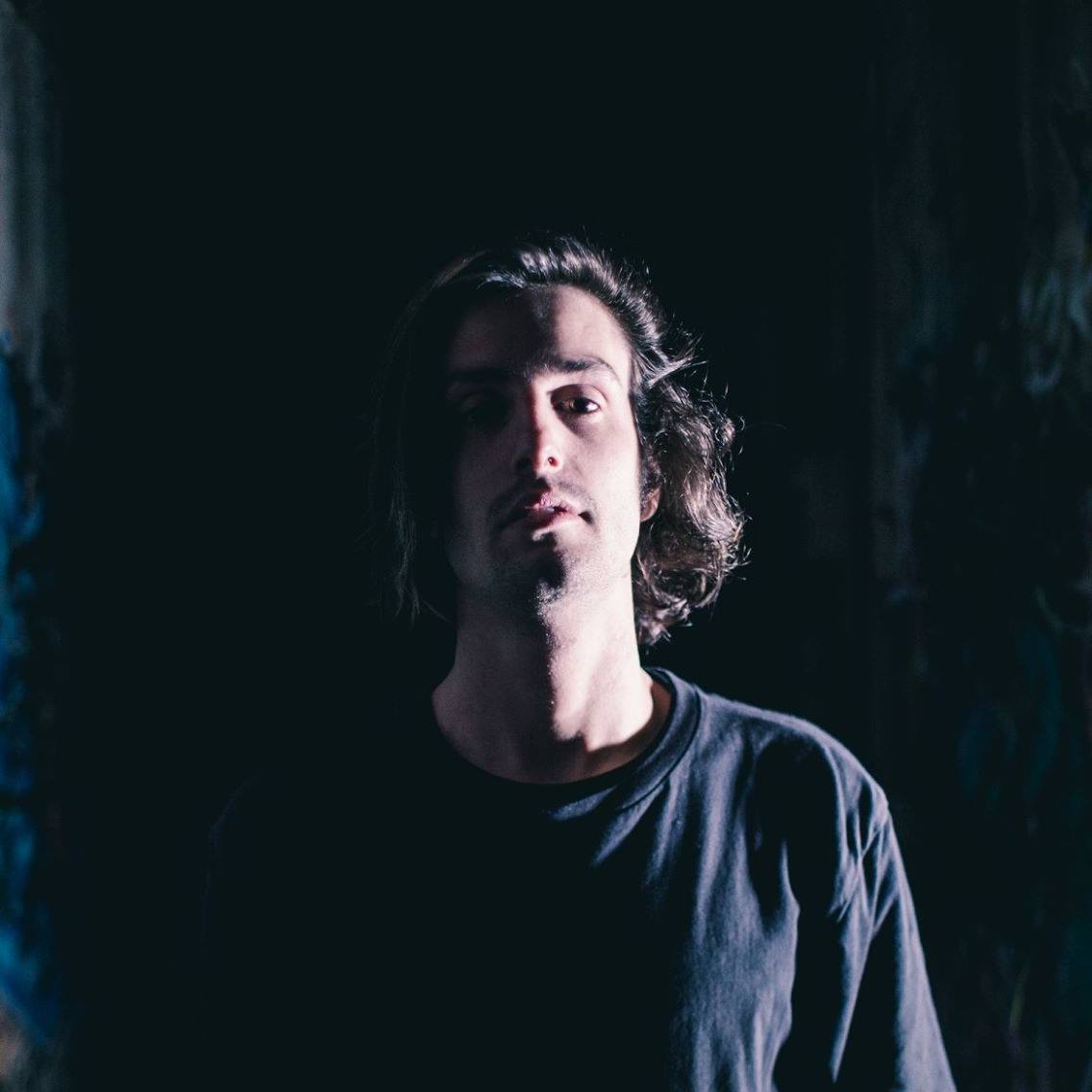 "Since joining the Being in a Band Membership I've become more confident leading my own bands PR campaigns and social media presence as well as become more confident giving advice to others in the music industry when asked for it. I feel like, as a whole, I am more equipped to take my music to the public and present my product in a way that is more professional and I am confident I am taking the necessary steps toward working in the music industry as a career."
- Brendan, Necronata/Broken Earth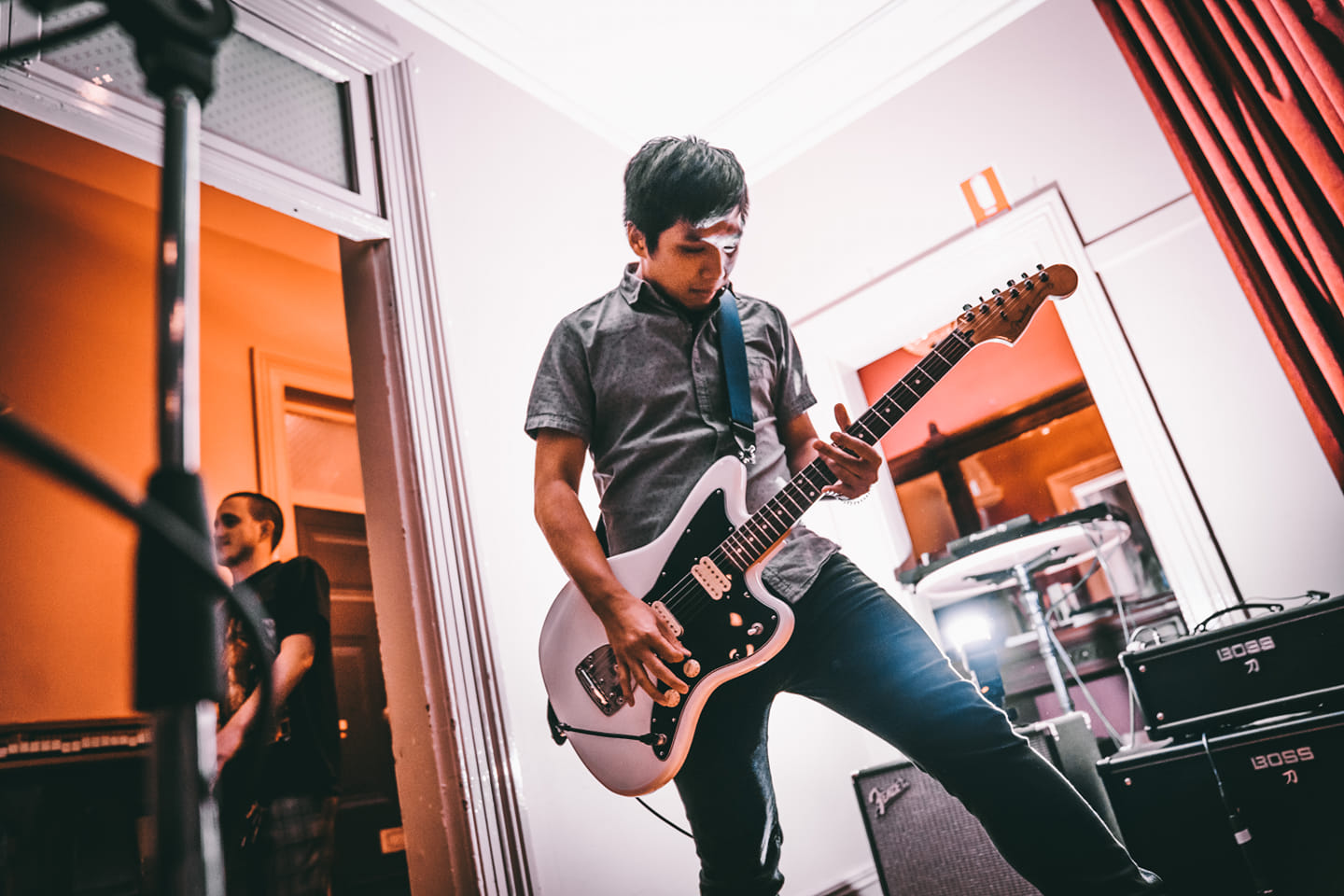 "This group that Monica is offering is amazing! Especially how interactive the sessions are, and to be able to talk and learn from the greatest (Monica). With her experience and knowledge, learning from her will help any band excel in new release, branding, or just being in a band."
- Ryo, A Swift Farewell
Go from unknown 👉to actually being heard!

Your Instructor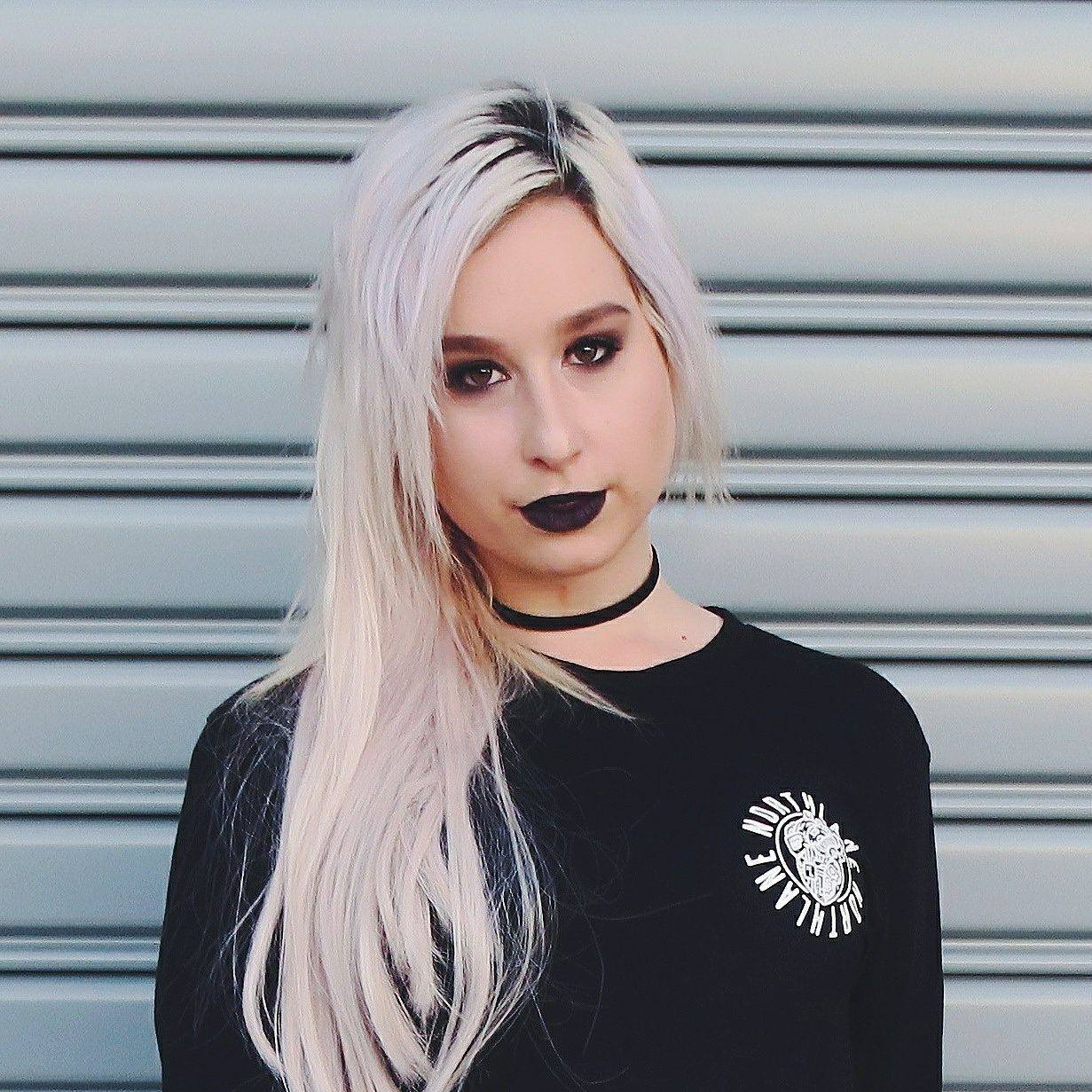 Hey, Legend! My name is Monica and I'm a professional Digital Marketer, Music Journalist and Artist Consultant. I have been a musician my entire life and for the past 6 years, a music journo and senior staff member of Australia's biggest alternative music magazines. My biggest passion is helping emerging bands with their promotional and business strategy to reach the next level in their careers.
Frequently Asked Questions
Can I pause or cancel my membership
Yes, you can cancel your membership any time on the month-to-month plan. But given the info and support you'll receive, you're not gonna want to!
What if I can't attend the live Masterclasses or Q&As?
That's totally fine! Whilst it's definitely more fun if you attend live, the replays will always be available in the membership portal. There is also an online submission process for questions so if you do have a question but can't make the Q&A, just submit it beforehand! I'll then be able to answer it in the live and you can watch the replay!
Can my whole band join?
Totally! If your whole band wants to join the membership or any of my courses for that matter, I'm down! Just use your band email address to sign up and make sure you give all your bandmates the password!
Can you guarantee my band will be successful by doing this membership?
No, there are too many variables out of my control such as your music (the most important thing when it comes to success) and your willingness to do the work. If your music is killer and you do the work required of you, I can guarantee this membership will get you closer to your goals than if you released music without any sort of a plan. I want to see good bands have the success they dream of and this membership is for musicians who are ready to take their careers into their own hands.
Is this just for 'heavy' or 'alternative' bands?
Nope, it's for any band or even solo artists! My background is in working with heavy/alt bands (rock/metal/punk/hardcore/pop-punk etc.) so this membership is definitely geared towards that demographic. However, the principals can be certainly applied to other genres too!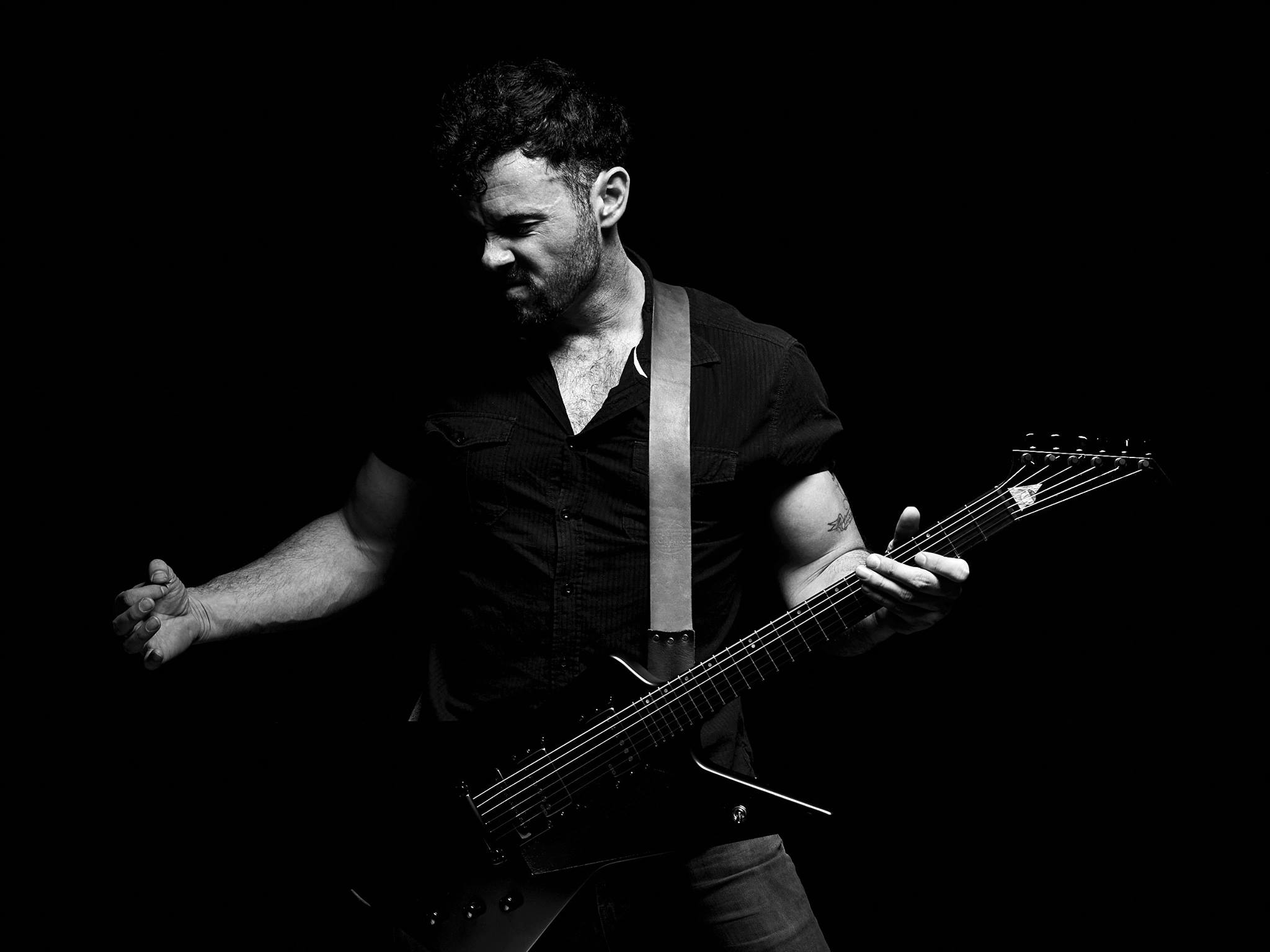 "Monica's engaging approach makes even the more mundane aspects of the "business" side of music fun to get into and easy to absorb. The community she has built up around her goal of educating musicians in these finer details is supportive, welcoming, and insightful, giving this perpetual outsider not only a sense of belonging but also much-needed guidance in tackling the music business."
- Tristan, Fictitious Me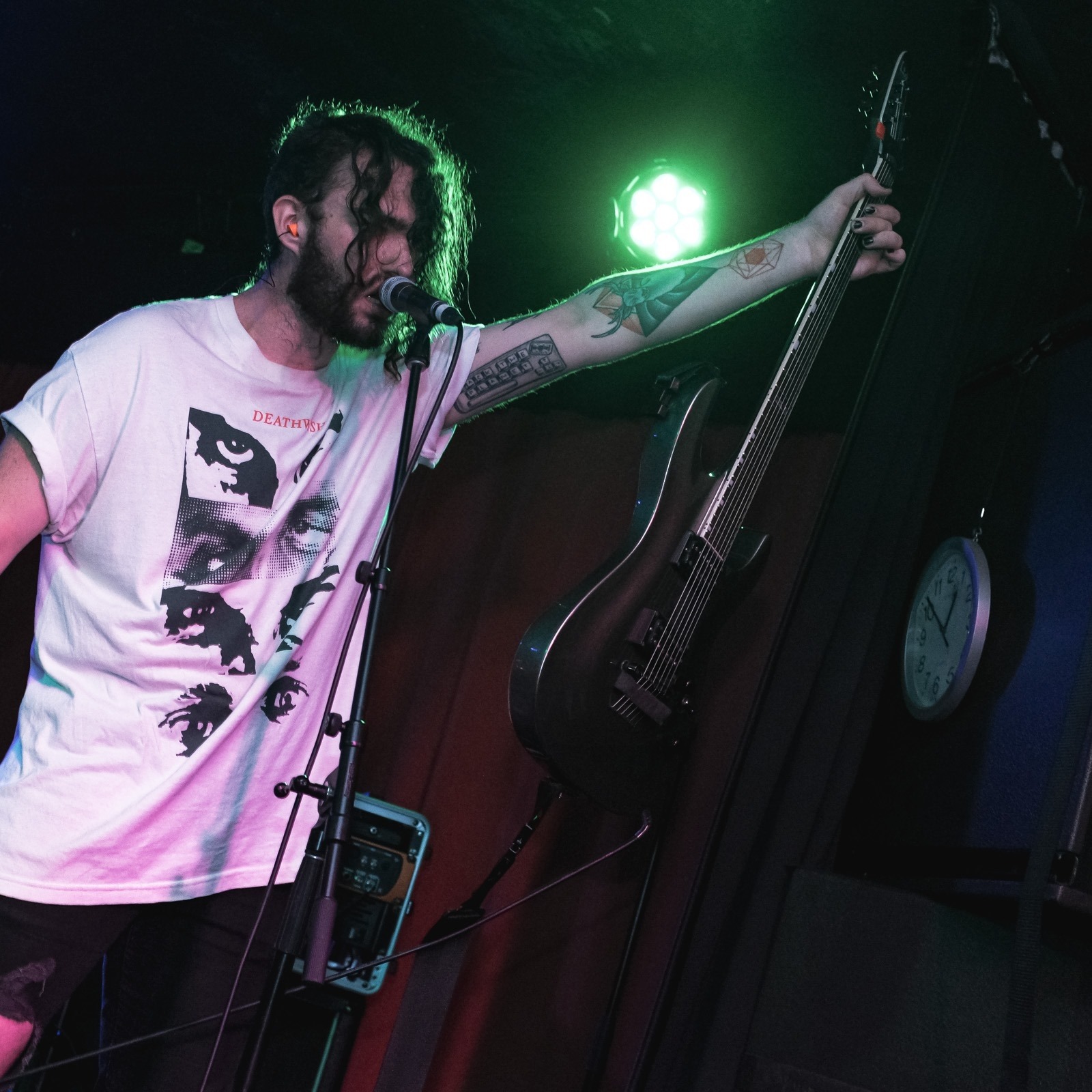 "The Being in a Band Membership is such a valuable and essential tool for anyone looking to guide their path into the music industry, in one capacity or another. Monica as an incredible host and teacher with years of experience under her belt, and I wouldn't trust anyone else to run such a well-curated membership!"
- Declan, No No No No No