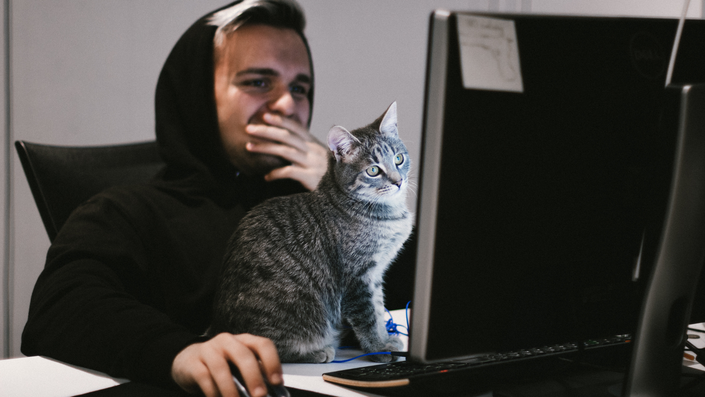 Doing PR is an essential component to releasing music.

Radio play, interviews, features in magazines, blogs and music websites or TV not only get you exposure, but bring a sh*t ton more credibility to your band.
Media gets your band buzzing.
When a band is getting this sort of traction, they automatically differentiate themselves from all the other local bands out there. The bands that often to go around and around the local circuit for years, never being noticed by the industry, never seeming to play bigger shows...
But so many bands don't do PR with their releases because:
👉 They aren't aware they should be doing PR
👉 They can't afford to pay a PR agency, or
👉 They don't know how to go about it
After 8 years of working at top media outlets, I saw countless bands go about getting featured in the completely wrong wasting everybody's time, energy and in some cases, reputation in the process.
PR Made Simple is a course that will teach you not only how to do PR yourself (keeping your promotional costs down), but give you the tools to cultivate relationships with the music industry that will serve you in years to come.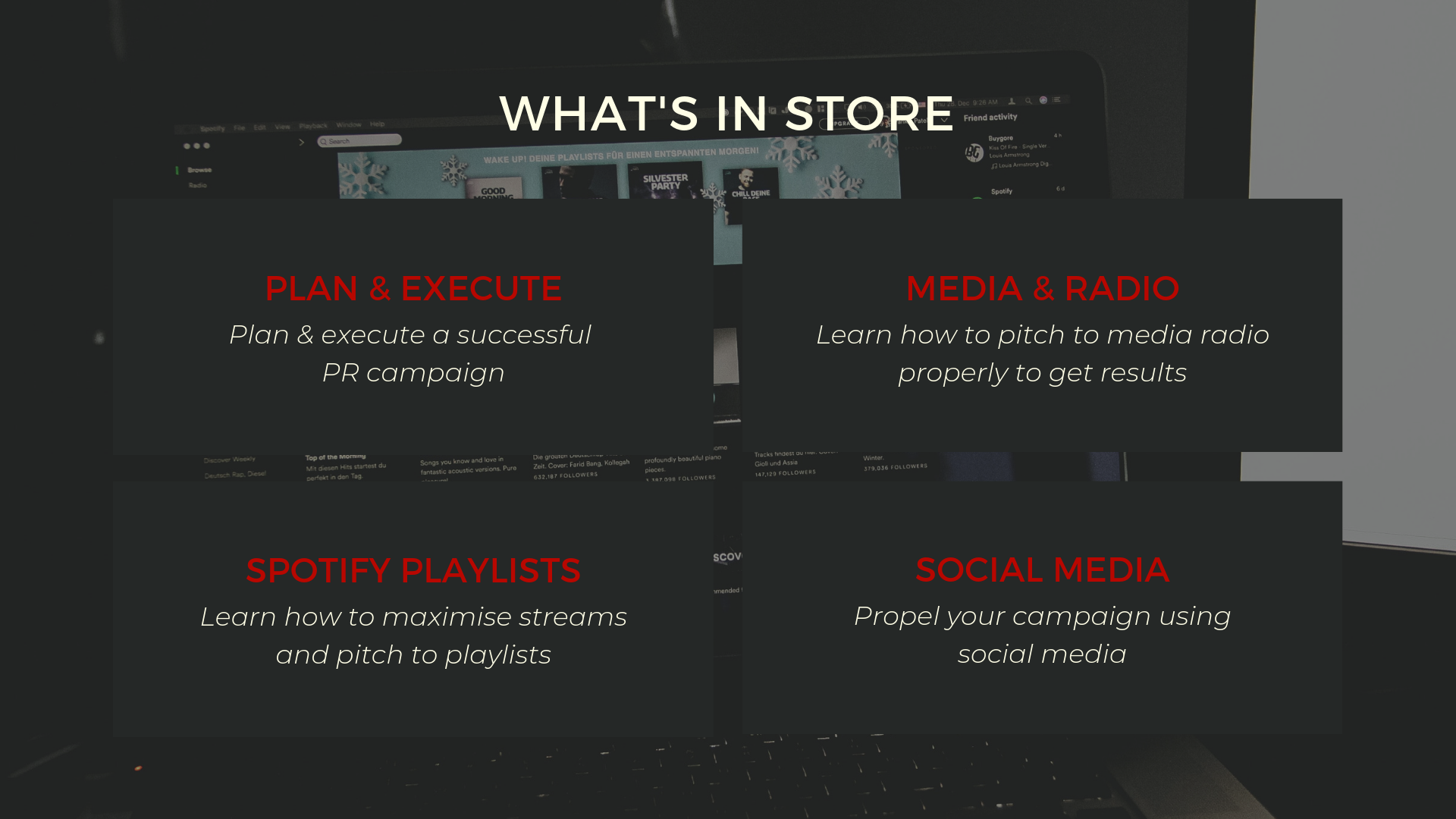 The course will also teach you how to find and pitch to Spotify playlists, get the most out of your campaign with social media and be interview-ready when the media comes-a-knocking!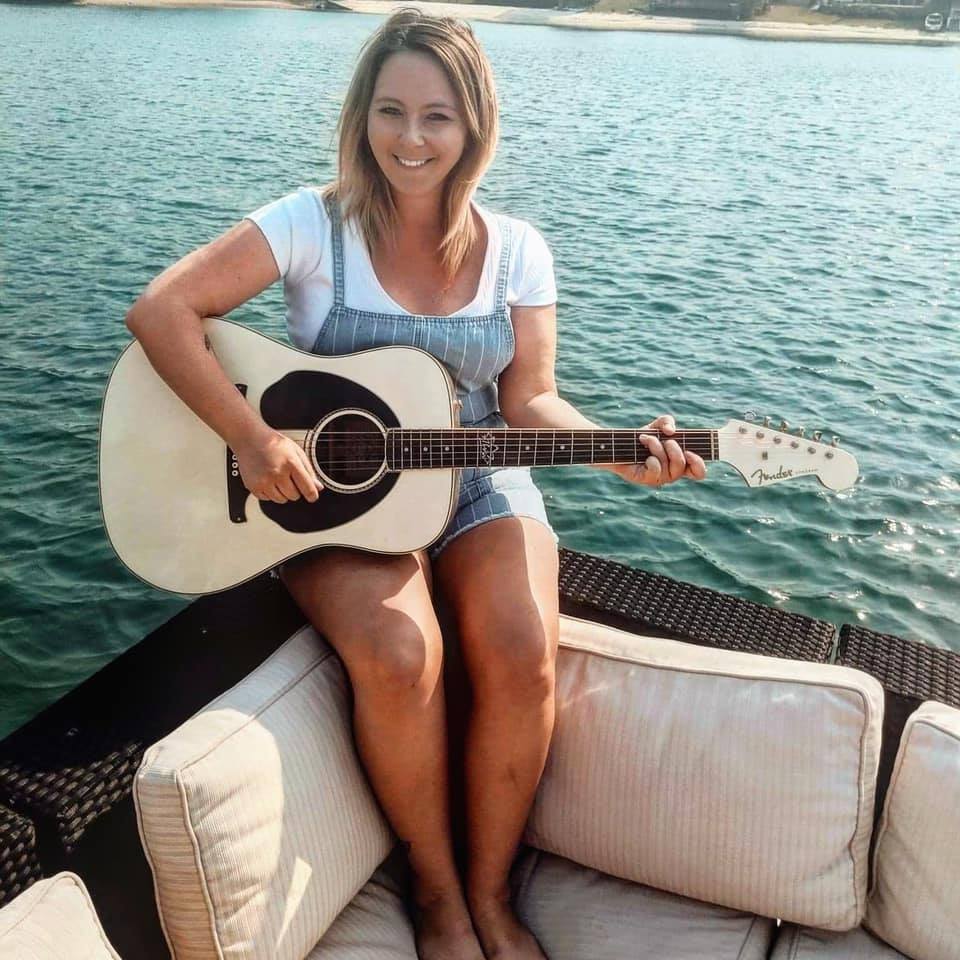 "Prior to completing Monica's PR course, the only way to explain myself as a musician was incredibly naive. I honestly believed musicians released their tracks and they either took off or they didn't. This was not my fault, I had never been taught. Monicas's course was easy to understand, provided examples of press releases and timeframes on when to send what to who and she was there to answer all of my stupid questions whenever I needed her via Facebook and email. It is probably the most rewarding music course I have ever done.
My first single released after completing the PR course, 'Elevator Selfie' recorded over 1000 streams in 4 days and over 3000 in 1 week on Spotify. I was added to curator playlists, Spotify playlists, gained media interest with my press release, was approached by media to cover my single and am being listened to in countries where I know absolutely no one. Thanks Monica you god damn legend I HIGHLY recommend this to EVERYONE! Not just heavy bands (I am definitely not heavy hahaha). If you are serious about gaining traction ENROL TODAY!"
- Cassie Kendal, Singer/Songwriter
Put simply, if you're not doing PR, you're pouring your songs, the time and money spend on those songs and your motivation down the drain.
But it can also be a waste of money to invest in a PR agency before you're ready.
Depending on the length of a campaign, hiring a PR company can be thousands of dollars. For a typical 1-2 month single campaign, most decent PR companies charge $1,500 - $2,000 for their services. For an EP or album that can span several months, you're looking at potentially $3-6k.
It's if a band is still establishing themselves, even the best PR company can only do so much to get you traction with the media.

The truth is, PR companies cannot force media outlets to feature you. Also, PR results are often a compound effort from multiple campaigns.
For this reason, many newer bands are often disappointed at the results a PR company has been able to deliver. Or worse, feel like they've been totally ripped off.
Doing the PR yourself allows your band to develop a foundation with the media and get some traction on your own. So by the time you are ready to invest that money with a PR company, you'll:
✅ Be savvy enough to what they should actually be doing for you (helping you make an informed decision on who to go with),

✅ Media outlets would have already heard of you, you'll have momentum and will get the most bang for your buck with your campaign, and

✅ You'll already know how to best support your campaign with social media as well as have gone through the media training module to ensure you're doing everything right on your end to have success with your release!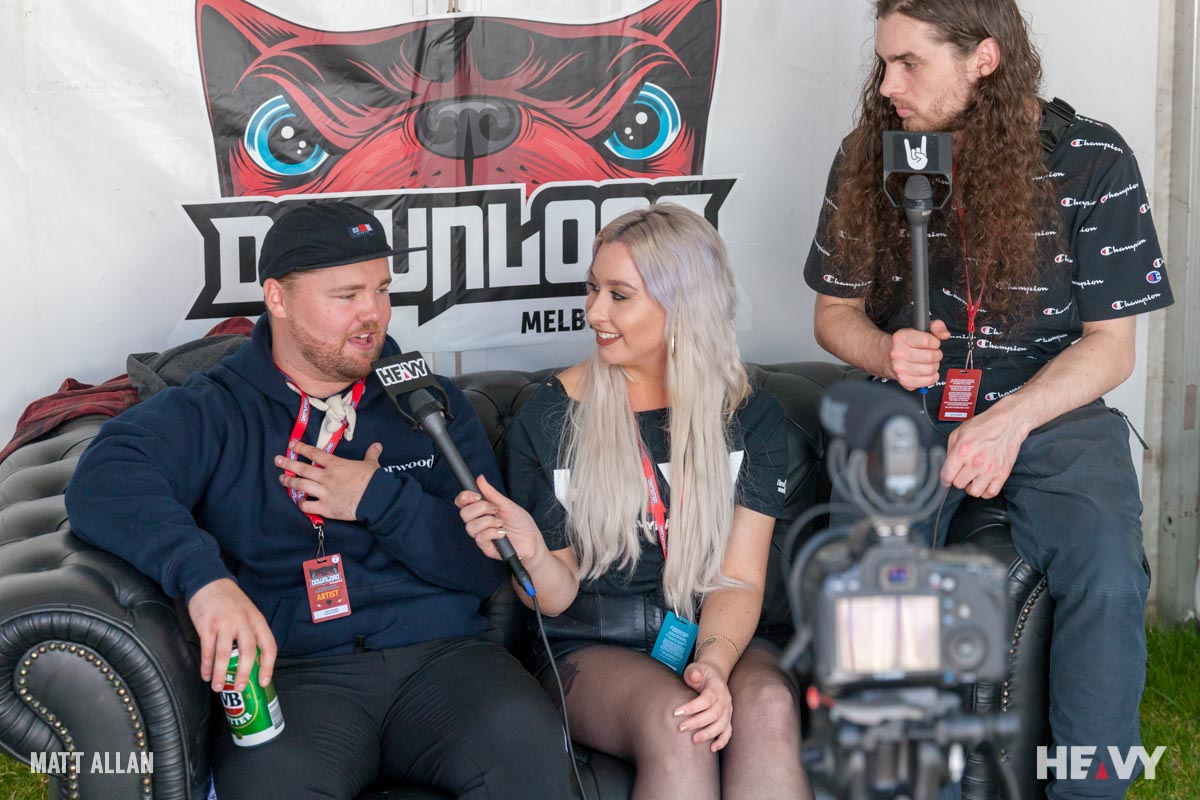 Doing your own PR is also a good option for bands who aren't ready to invest in a PR agency but still want to be taken seriously and get the exposure for their music that it deserves.
PR Made Simple will Teach You:
✔️ How to time and plan your single/EP/album PR campaign
✔️ How to write a press release
✔️ How to find contacts
✔️ How to get on Spotify playlists
✔️ How to get the most out of your PR campaign with social media
✔️ How to nail interviews as a band

It's PR...made SIMPLE!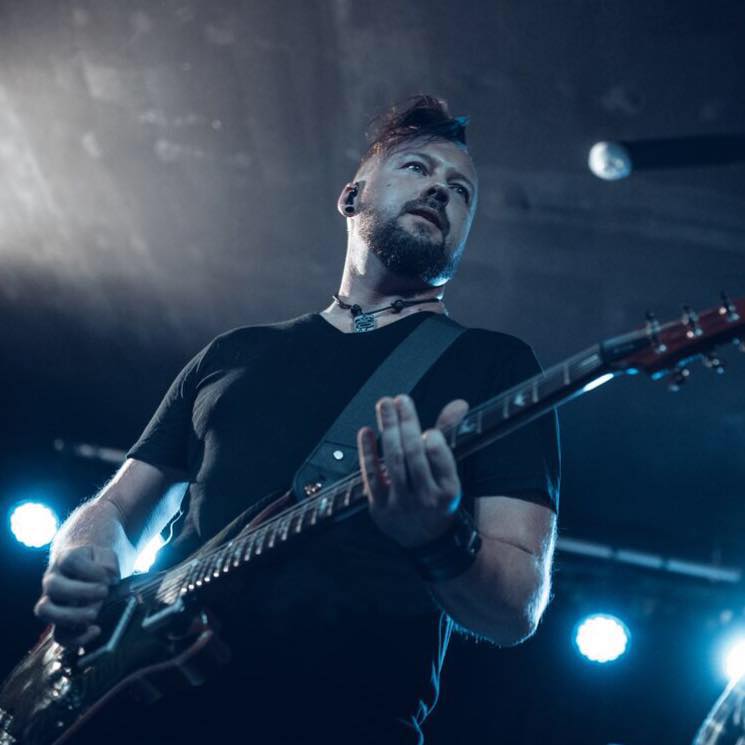 "Following on from her Social Media Shredder course and book, Monica has put together another fantastic online course. It's full of invaluable tips and advice, easy to follow and implement and I've already been able to put the information to good use with great results. No matter where you are in your music career there is certainly plenty to be taken away from this course."
- Pete Borzeta, Guitarist, Cirrus Crown
What's Included?
The course is broken down into 5 simple steps that will take you from the planning phase, right through to how to what to do in the weeks after your release.
👉 Short, easy-to-digest video lessons
👉 A workbook with summary of the lesson + checklists

👉 Resources so you can take action straight away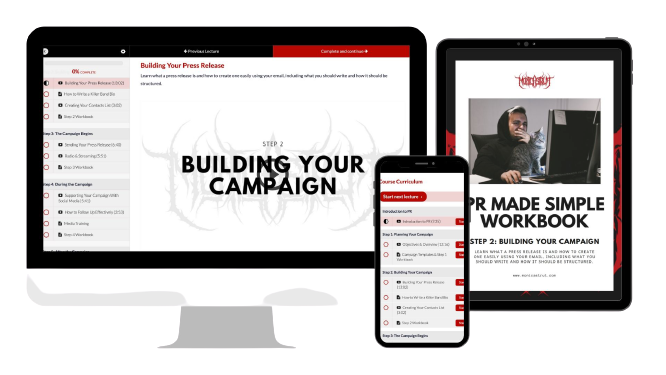 Course Curriculum
Introduction to PR
Available in days
days after you enroll
Step 1: Planning Your Campaign
Available in days
days after you enroll
Step 2: Building Your Campaign
Available in days
days after you enroll
Your Instructor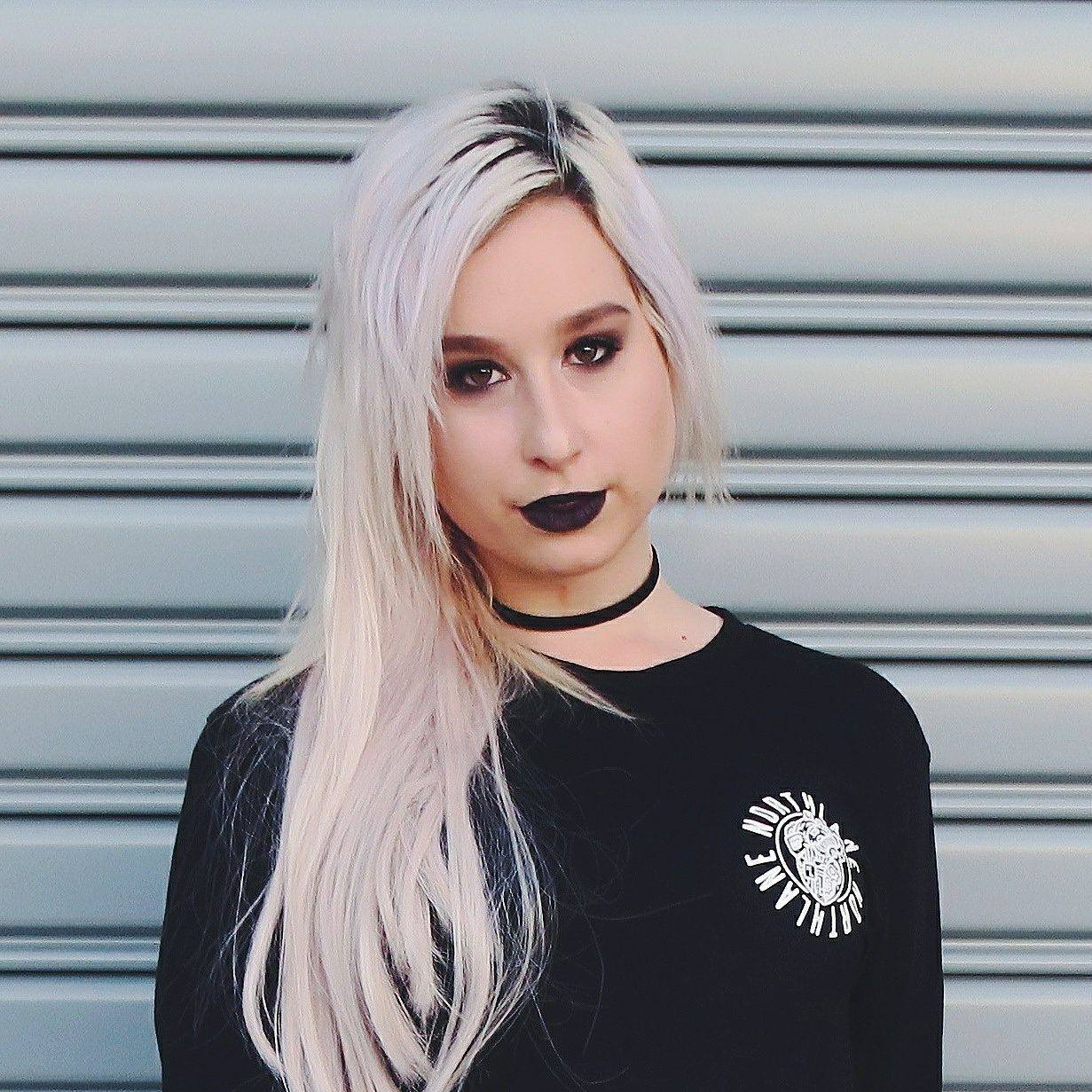 Hey, Legend! My name is Monica and I'm a professional Digital Marketer, Music Journalist and Artist Consultant. I have been a musician my entire life and for the past 6 years, a music journo and senior staff member of Australia's biggest alternative music magazines. My biggest passion is helping emerging bands with their promotional and business strategy to reach the next level in their careers.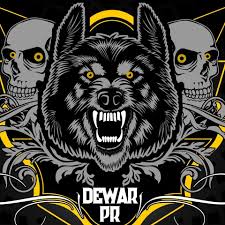 "I've started going through Monica's new course and I have to say I highly recommend it! If you are a new band and are looking to do it yourself, you NEED to buy this course. Also, if you do know about PR you will still find a ton of great info. In just the first few modules I've checked out I've learned a lot, despite the fact I've been doing this since 2013 and worked with some bigger acts like Noisem, Usurper, Prophecy Productions, Conan, etc."
- Curtis Dewar, Founder, Dewar PR
Frequently Asked Questions
When does the course start and finish?
It starts as soon as you enrol and finishes at your own pace! This course is on-demand!
How long do I have access to the course?
How does lifetime access sound? After enrolling, you have unlimited access to this course for as long as you like - across any device.
How long before releasing new music should I take this course?
It's recommended taking PR Made Simple 8 weeks prior to dropping your single/EP/album. However, if you don't have that time you can still apply lessons from the course to your next release. Don't forget, you have lifetime access to the course so can revisit it any time for any future releases.
It's time to get the traction you know your music deserves.

PR Made simple is by far my most popular course.
It is a holistic course that will not only give you and your band the tools to plan and successfully execute your PR campaign, but actually get the most out of it through things like Spotify playlisting, social media and slaying interviews!
If you have a new release coming out you need to do a PR campaign. If rather spend your budget on a rad video or Facebook marketing (*cough* this is what I recommend), PR Made Simple is for you!